Home & Latest News
Welcome to the Disability Trading Company website, please have a look through our new site. We have included our large portfolio of products these include our wide range of scooters including scooter that can leased through Motability and our New online shop. so you can sit at home and shop for your independent living products.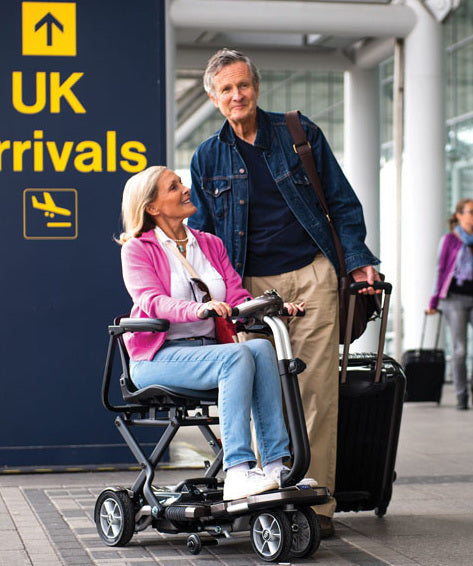 HUBS Mobility Advice Service
Our Hubs Mobility Advice Service is delivered in partnership with Drive Ability North West. Hubs is a national project operated by Driving Mobility and funded by the Department of Transport
If driving is no longer possible, due to a disability or a long term health condition, our Hubs service offers FREE impartial advice on alternative transport and services such as:
Accessible buses and coaches
Easy access rail and air travel
Community transport
Rights as a disabled passenger
Hiring or purchasing the right mobility scooter or manual/powered wheelchairs
Local, national and international travel planning
We can also advise you on accessible venues and locations along with lifestyle choices and inclusive activities. Find out about stress-free leisure and business travel when living with additional needs, our expert team are ready to get you going car free!
Contact Tom Coleridge or Paddy Toole via telephone at 01925 240064, contact us with our via email info@disabilitypartnership.org.uk
Contact us
Press Play for More Information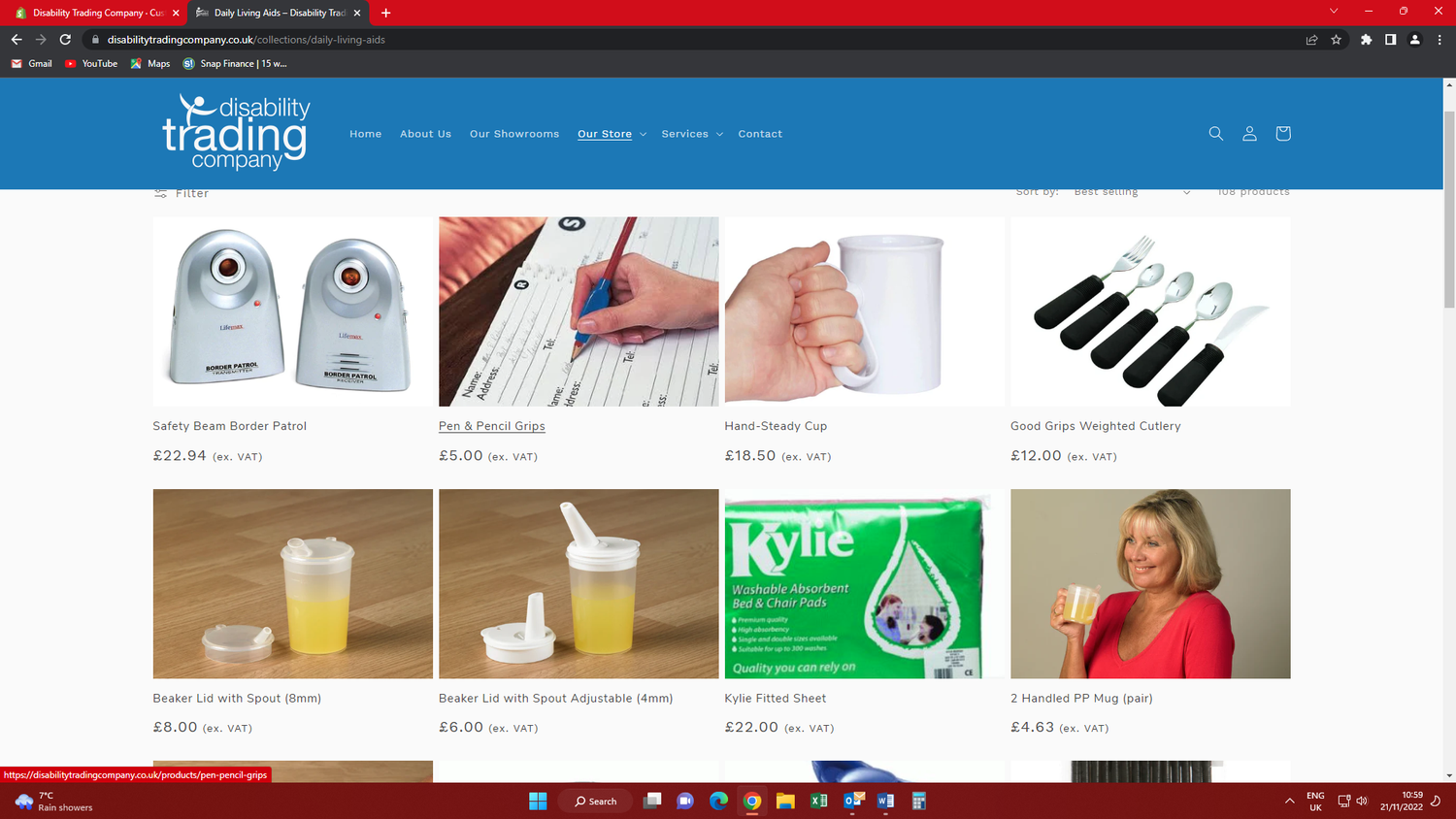 DTC Launch Online Shop
Disability trading company is proud to launch our online shop, the online shop is designed so customers can purchase products from the comfort of their own home, and all our products help increase your ability to live independently. If you are unsure what products best needs or just have some questions, give us a call or send us an email.
Visit the Shop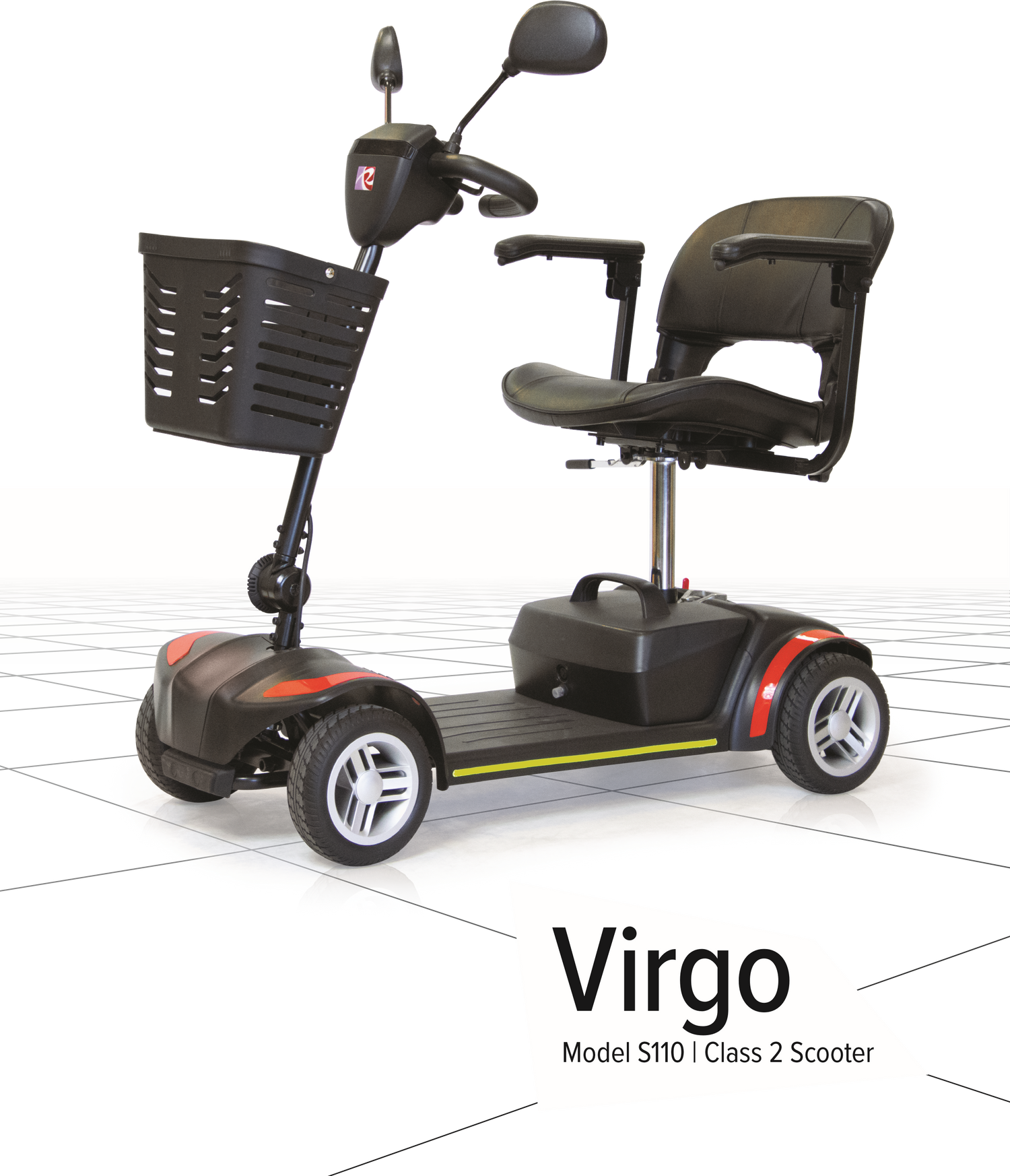 The Virgo
Special Features
• Shopping basket.
• Quickly dismantles without tools for easy transportation and storage.
• Horn.
• Anti-tipping wheels at rear.
• Comfortable, height adjustable swivel seat.
• Flip up and width adjustable armrests.
• Adjustable angle tiller.
• Detachable battery pack.
• Rubber foot mat and foot rests.
• Comes with interchangeable colour panels
£600.00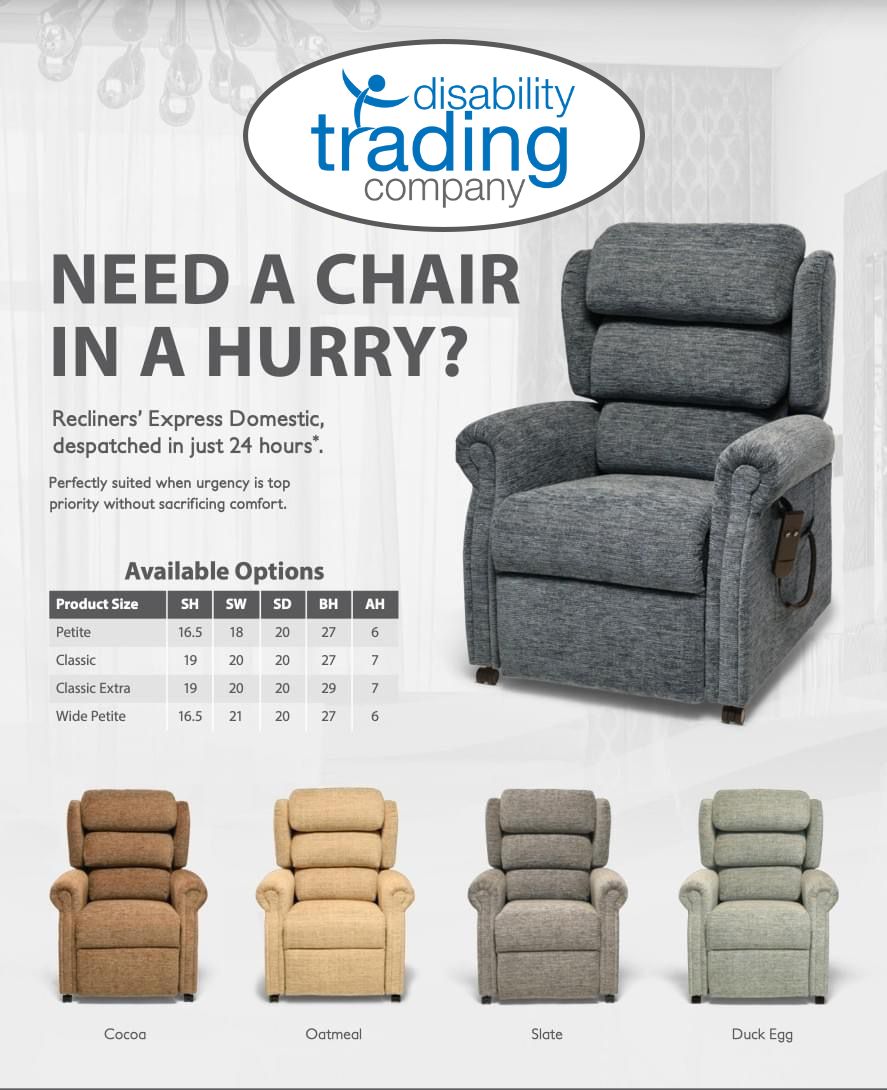 When Urgency is Top Priority
A practical and versatile chair despatched within 24 hours*. The Express Domestic is perfectly suited when urgency is top priority without sacrificing comfort.
*24 hour dispatch time can be subject change.
3-Tier Drop Back
The 3 tier drop back compliments itself to any user, especially users who suffer from Kyphosis or scoliosis as the rear of the cushion has zipped access to make minor adjustments for extra comfort.
Our Services
Home Assessment

Professional, helpful advice.

Our ability to offer Trusted Assessors means that if you are thinking about buying a specialist bed, chair or stairlift and you need advice, we can provide it. Not only that, but we will come to your house and check out your living situation. We will take the right measurements to make sure the item you want is also the item you need.

View More

Motability

The Motability Scheme is a simple, affordable and reliable way of leasing a scooter or powered wheelchair. It works by exchanging part, or all, of your mobility allowance for a brand new product of your choice on a three year lease. Leasing through the Motability Scheme means everything is taken care of and the lease package includes breakdown cover, servicing, maintenance, repairs, battery and tyre replacements and insurance – so there will be no unexpected costs.

View more

Mobility Workshop

Our purpose built workshop offers servicing, repairs, battery testing, refurbishments, parts, collections, deliveries and recycling services for most kinds of mobility products. Wherever possible a courtesy product will be loaned as a temporary replacement free of charge

View more